Full Coverage For Any Car
There's no point scouring the internet for "auto insurance agencies near me" or sitting there trying to figure out what is the best auto insurance company. What matters is finding the right company for the job.
Our team at Powers Insurance prides itself on providing the best safe auto insurance on the market which keeps you and your loved ones safe and protected from any auto injury.
Get in touch with a team member and get started with premium auto insurance that protects high-value vehicles.
Start A High-Value Quote Today
Coverage For High-Value Vehicles
Your vehicle is an important piece of property and it's an investment. Your car is what gets you from A to B and makes sure that you're able to get where you need to go on time.
But, your vehicle is also a valuable asset and something which you've spent a lot of time and money on. That's why it's so important for you to have comprehensive, high-value insurance coverage that protects your vehicle from potential damages.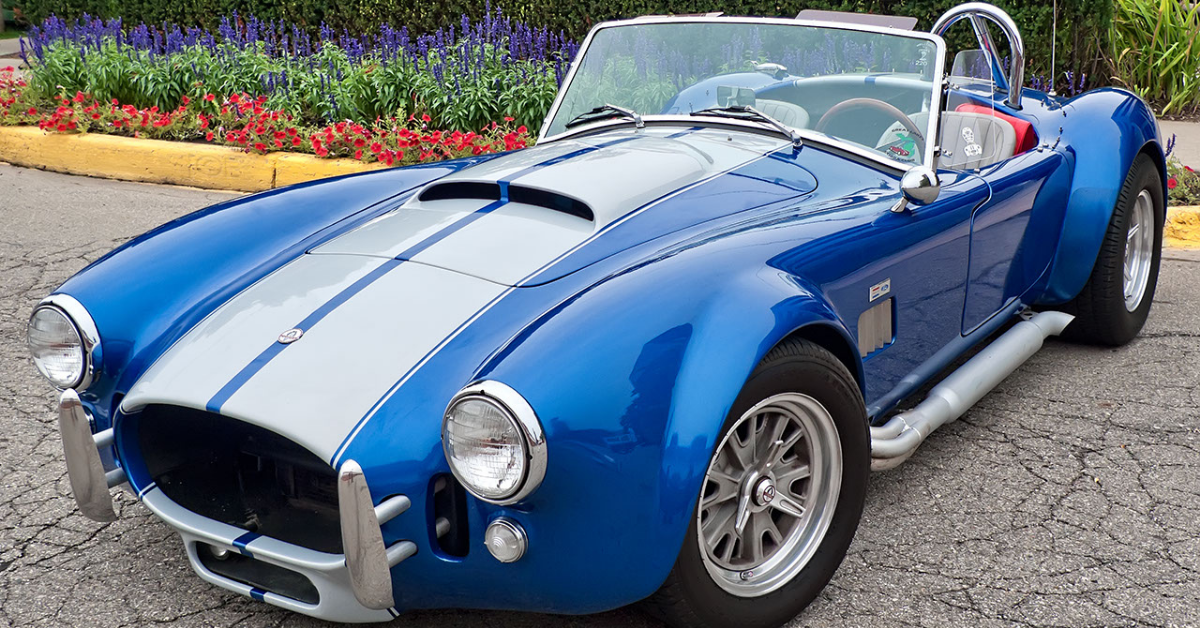 Our team offers every type of vehicle insurance you could need, including:
Agreed Value
OEM Parts
Accident Forgiveness
Total Loss Waiver
Comprehensive/Collision
Gap Insurance Coverage
Replacement Cost
Personal Auto Liability
Underinsured/Uninsured Motorists Coverage
Roadside Assistance
Rental Car Reimbursement
Glass Break Coverage
No matter what kind of auto insurance you need, we'll make sure that we get you covered. Our team cares about your well-being and about protecting your valuable assets.
Step 1:
Contact Our Team
To get started getting high-value accident insurance that covers your auto and keeps you safe on the road, the first step is to get in touch with the team at Powers Insurance. All you have to do is fill out our contact form, send us an email, or give us a call. 
Once you've gotten in touch, we'll take down your information and listen carefully so that we fully understand exactly what vehicle you have and what type of coverage you're in need of. 
Step 2:
Get A Quote
The next part of our process is to set you up with a quote that fits your needs, your budget, and your lifestyle. We'll take all the information you gave us into account so that we can give you an accurate quote for your car insurance budget. We'll make sure to include every detail so that no additional costs arise later. 
As part of the quote process, we may ask you for additional details. Why? So we can get you the best possible rates and make sure that you've got the best discount possible based on your demographics. 
Step 3:
Lock In Your Quote
Once you've settled on a quote and you're comfortable with what we have to offer, it's time to get started with your car insurance! Simply let our representatives know that you're ready to get started and we'll set you up with the best possible rates. 
If there are any specials or promos that we can help you take advantage of, we'll let you know! Plus, we do our best to score your car insurance deals at the lowest rates while still providing you with the premium coverage that you require. 
Step 4:
Welcome!
After you've signed up for auto insurance, that doesn't mean that the journey is over. Our team is here to support you long after you've signed your agreement. 
If you have any additional questions our team will ensure that you're fully taken care of and that we address all of your concerns or questions. We'll check in with you to see how you're doing and if you're interested in getting extended coverage or if you're satisfied with your current plan. 
It's time to rethink your car insurance coverage and to get a quote that encompasses every aspect of your auto insurance needs.
Reach out to our team and we'll hook you up with a car insurance policy that makes a difference for you.
Quality Insurance for Accomplished Individuals