To say the cannabis industry is growing is an understatement. Ten years ago, recreational marijuana was illegal in most states, and medical marijuana was only legal in a handful. Today, the $20+ billion cannabis market serves about 52 million U.S. adults.
As one of the most rapidly growing and changing industries in the U.S., cannabis presents a wealth of opportunities – and risks – for entrepreneurs.
Luckily, cannabis risk is our area of expertise. In this guide, we'll cover:
---
Why risk management is important in the cannabis industry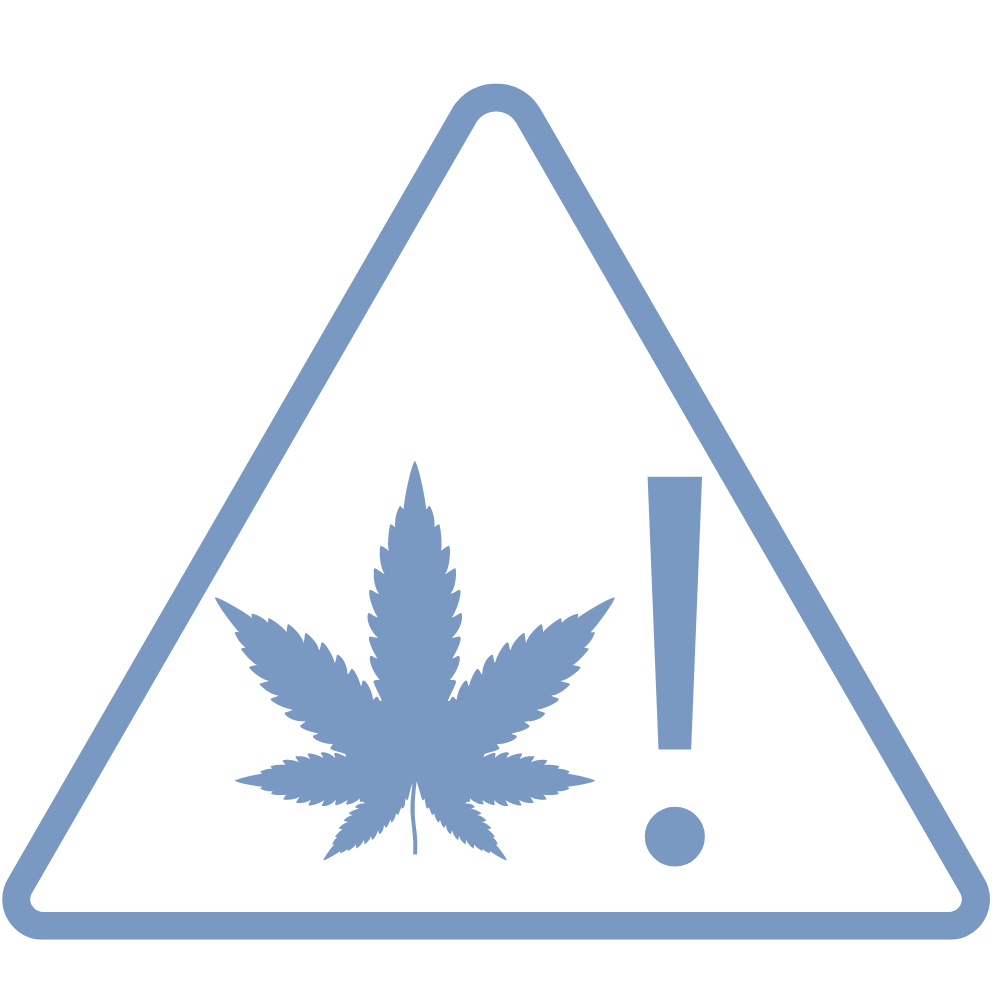 In this new and evolving environment, risk control is one of the most important areas for cannabis business owners to focus on. Businesses without thoughtful risk management plans could suffer setbacks from events like:
Serious property loss
Regulatory changes
Product liability
Employment law-related allegations
Data breaches
Insurance can help you safeguard your assets and mitigate potential liabilities.
---
Common risks in the cannabis industry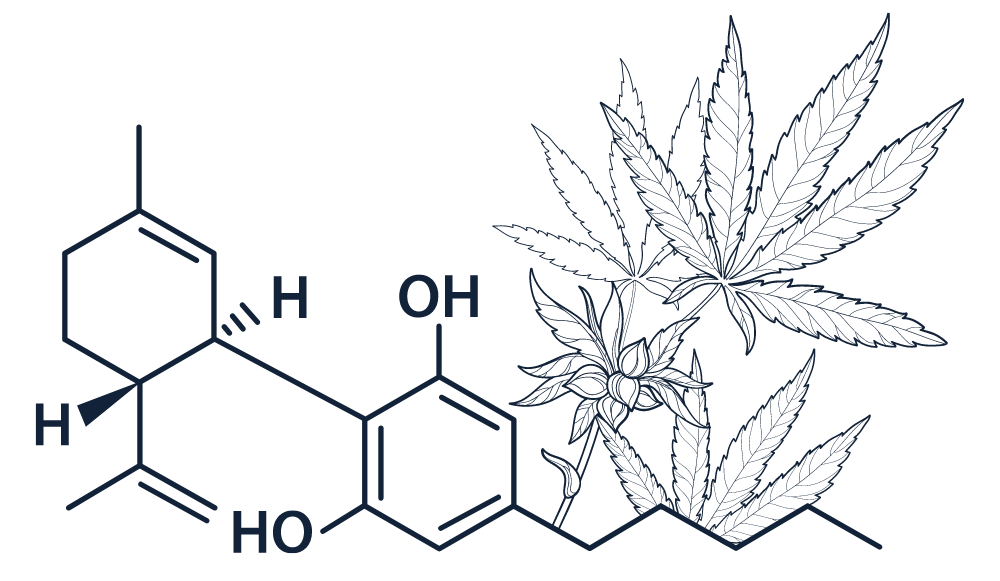 Here are some common risks you might face in the cannabis industry.
Product liability
Cannabis products can pose a range of health risks to consumers, from contamination to adverse reactions. These can expose businesses to product liability risks.
For example, a cannabis business that sells contaminated products could face legal action and reputational damage. If a consumer experiences negative side effects after using a product, the business could face product liability claims.
Regulatory compliance
Regulators have a close eye on the cannabis industry. Business owners face a range of regulatory risks, like obtaining and renewing licenses. They must navigate complex regulations related to cultivation, manufacturing, and distribution.
Failure to follow state and federal laws can result in significant fines, legal liabilities, and reputational damage. For instance, if a cannabis company fails to properly label its products, it could face legal action or fines from regulatory agencies.
Crime
Cannabis-related businesses are vulnerable to a variety of crime and security risks. There is risk associated with the transportation and storage of both product and cash – whether from a malicious third party or employee theft.
A cannabis business that transports products or cash faces security risks such as theft, robbery, or hijacking. To mitigate these risks, businesses should invest in security measures such as tracked and armored vehicles, and qualified, trained security personnel.
Supply chain
Cannabis businesses rely on complex supply chains, including growers, manufacturers, distributors, and retailers. In addition, federal regulations prohibit transporting marijuana across state lines. These factors complicate the seed-to-sale process.
Disruptions in any part of the supply chain can create significant risks for businesses. A supply chain disruption, such as a crop failure or a distribution delay, could result in lost revenue and product shortages.
Workplace injuries
Employees in cannabis grow, production, and retail operations face the risk of workplace injuries. A serious employee injury can cost a business hundreds of thousands of dollars, impact operations, and lower employee morale.
Musculoskeletal injuries from repetitive motion, exposure to chemicals like pesticides and fertilizer, and serious injuries from heavy machinery are a few of these risks.
4 steps to control risk for your cannabis business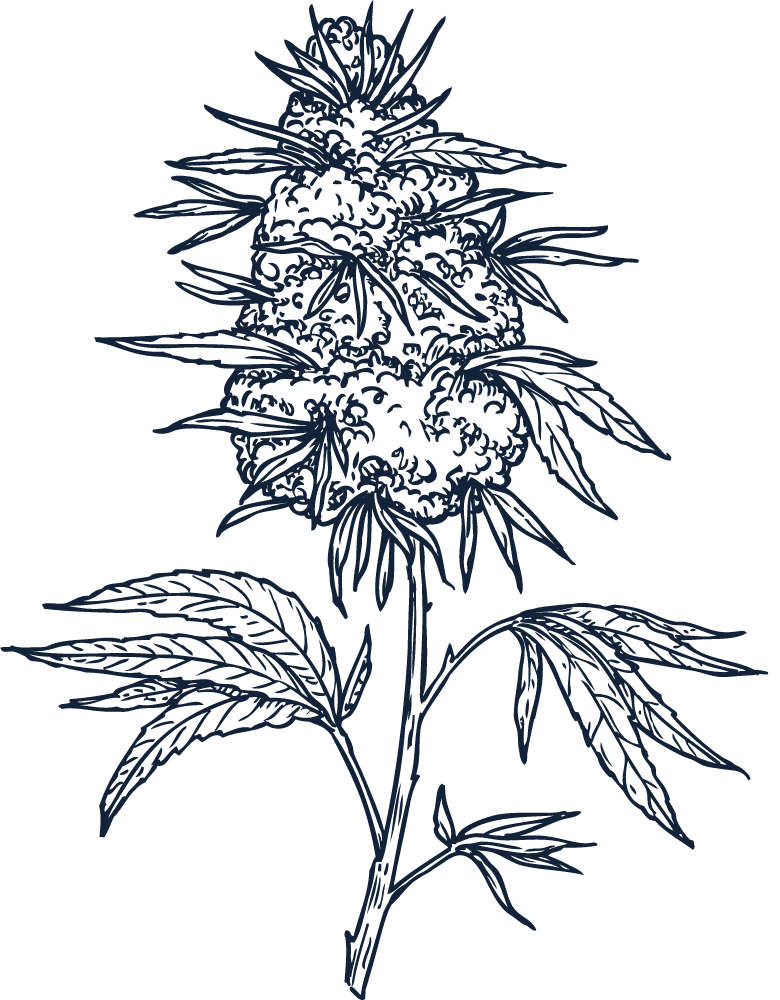 Your risk management practices should be as unique as your business. Since the cannabis industry is new and best practices are still evolving, a grassroots approach to managing risk is key.
Even if you face the same risks as another company in your space, your approach to prioritizing and controlling those risks might vary based on your company's goals.
At POWERS, we take every client through a consultative process to identify financially devastating events that could derail a business's profitability and growth goals. Then, we build and deploy a plan tailored to their unique risk profile and reassess on an annual basis – or sooner if needed.
These are the four foundational steps we use to protect our clients and their stakeholders.
1. Identify and assess risks
Now that you're familiar with some common types of risks for cannabis businesses, your first step is to identify which of them apply to your company.
To perform a thorough and efficient risk assessment, you must understand where the risk lies in the step-by-step process of your business. Each stakeholder will have a different perspective on potential exposures. It's best to gather each perspective to perform a well-rounded risk assessment.
If you identify a large number of potential risks, don't panic. All risks are not created equal. Your goal is to prioritize and devote resources to controlling the most important risks.
Two factors determine a risk's importance: probability and severity. Look at the list of risks you identified and answer two questions for each of them:
Probability: What is the likelihood that this risk will happen?
Severity: What are the potential costs if it does?
A risk assessment will help you prioritize the risks and decide how you will respond to them. You can visualize this quantitative risk analysis using the quadrant below.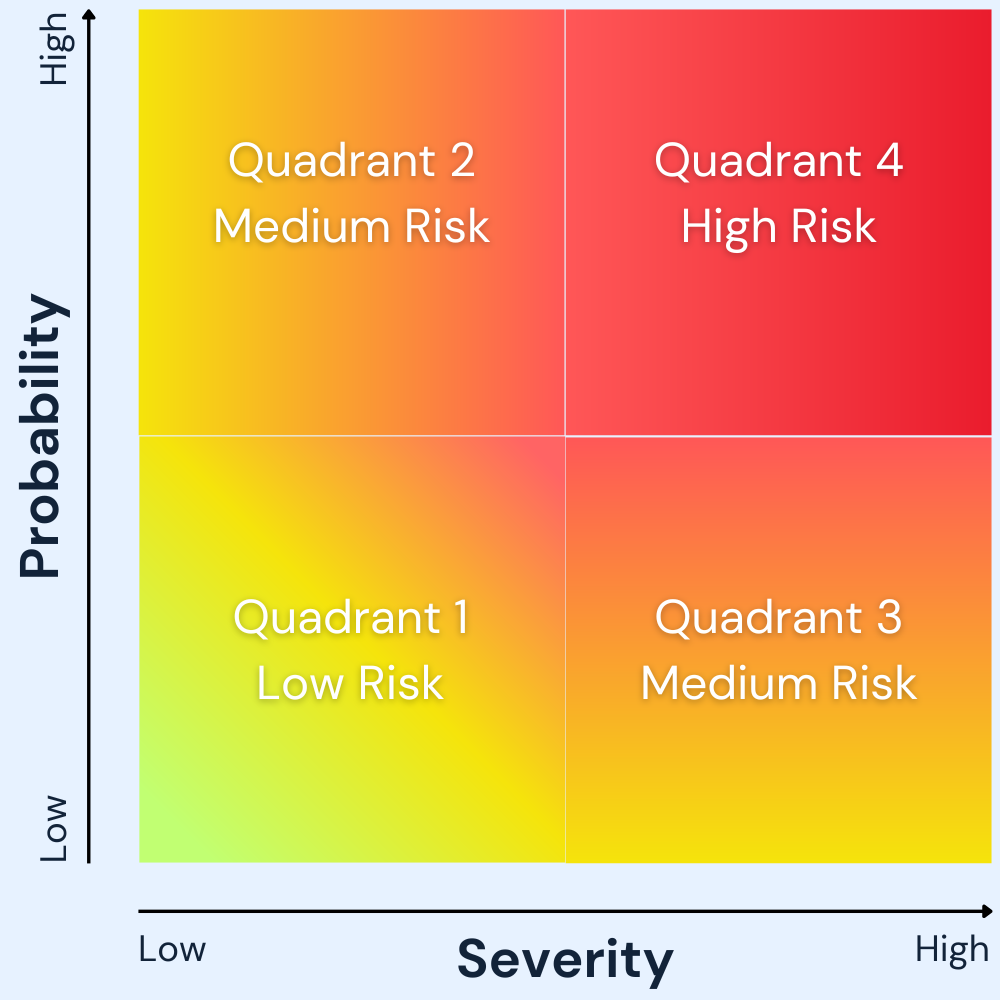 An experienced risk manager knows what questions to ask to uncover potential exposures in your process. A POWERS expert can do a full exposure analysis to identify common and uncommon risks that could cause a financial disruption for your business.
2. Implement risk strategies
Once you've identified and prioritized your top risks, decide how your company will approach each one. You have four options:
Avoid the risk altogether. Sometimes, the best decision is to avoid risk with high probability and severity. Risk avoidance might seem like a no-brainer, but it's often unrealistic for most risks.
Transfer the risk to another party. Insurance is the most common form of risk transfer, but any work that involves contracts is an opportunity for risk transfer. For example, you can require a subrogation waiver on a subcontractor's insurance policy.
Mitigate and minimize the risk as best you can. This is likely the approach your company will take with most risks. Risk mitigation inherently involves trade-offs. Your job is to compare the cost of control measures to the probability and severity of the risk.
Accept the risk and its implications. No business is risk-free. Some risks are simply a cost of doing business. For risks that are low probability and low severity, risk acceptance is a reasonable approach. The resources to mitigate, transfer, or avoid the risk are just not worth it.
For most of the exposures you identify, you'll take options 2 and 3. Here are some steps you can take to proactively mitigate the risk your business faces:
Sound like a lot to manage? It's not easy to get a handle on risk mitigation, but it's crucial to your business's long-term success. Luckily, you don't have to do it alone. POWERS offers a full suite of risk professionals to help you safeguard your business. You'll have right-hand access to in-house experts to help mitigate your risk.
Risk Manager: Licensed advisor to help prioritize the impact of a risk on your operation or financial status.
Underwriting Manager: Licensed underwriter who evaluates your risk profile and presents your best coverage options.
Safety Manager: Licensed compliance manager who teaches onsite safety protocols.
Claims Handler: In-house claims advocate in your time of need.
3. Plan your response to risk events
One of the most important parts of the risk management process is being prepared to act if a risk event does occur. Some risks are unavoidable. For example, no one can prevent natural disasters – the best we can do is be prepared.
Your risk response plan could be as simple as "file an insurance claim," but the higher priority the risk, the more detailed your response plan should be.
For example, let's say a business that manufactures cannabis products discovers a safety issue with a product they've already distributed. A product recall can be very expensive and time-sensitive.
Your response plan to a recall would include:
Notifying customers
Removing products from the stream of commerce
Responding to legal action
Rebuilding customer trust and your business's reputation
4. Monitor risks
The risks you face tomorrow might not be the same as those you face today. Doing a risk assessment once and letting the report collect dust will not help you protect your business in any tangible way.
It's vital to monitor your company's risk profile as it evolves and make sure your responses are still appropriate. Repeat the steps of this risk management plan regularly and keep a pulse on external risk factors.
If you don't have a dedicated risk manager (or even if you do), this can be a tall order – but without an intentional and consistent process, you could face the unexpected consequences of a risk event. Working with a risk management partner can help you identify and respond to new risks.
---
Who needs cannabis insurance?
Every business in the cannabis industry is exposed to risks that can be financially devastating to its operation.
Common types of operations that need cannabis insurance are:
Dispensaries and consumption lounges
Extraction and manufacturing operations
Processing and copacking facilities
Distributors and transporters
Landlords leasing to cannabis companies
---
Where is cannabis insurance offered?
Cannabis insurance is offered at varying levels based on its medical and recreational legality in each state. To learn about marijuana's legal status in your state, check out this page from DISA.
Because of the uncertainty and risks associated with the cannabis industry, some insurance companies and agencies have shied away from serving businesses like yours. At POWERS, we see exciting potential where others see ambiguity. That's why we specialize in cannabis insurance.
The legal landscape for cannabis is evolving, and we're locked in every day to make sure our clients have access to the best cannabis insurance products. Like you, we're in the cannabis business, we just happen to offer risk solutions.
---
How much does cannabis insurance cost?
Cannabis insurance premiums are often higher than those in other industries because of the perceived high level of risk involved and the lack of historical data. Insurance carriers calculate your premiums using several factors:
Industry and operations
Revenue
Payroll
Years in business
Claims history
Risk management practices
Because insurance costs can vary, it's important to work with a risk manager to find the best solution for your business. Cannabis businesses with complex risk profiles will find the most value from partnering with an independent agent that will help them proactively manage risk for long-term success. Learn more about the benefits of integrated risk management.
Case study: Cannabis-infused product manufacturer saves $30K/year on insurance
We've found that cannabis business owners are very smart. They tend to know when they're not getting their money's worth on a business decision.
We onboarded a manufacturer of cannabis-infused products with sales projected to double in their newly-recreational market. Their insurance costs were already inflated – and they knew it. Plus, they felt they weren't receiving informed advice from their current insurance partner.
During their POWERS consultation, we identified areas of redundant coverage and opportunities for improved strategy and policy structure. The results:
Replaced their old insurance program with a new one, providing greater coverage and higher revenue projections
Added a new policy to cover previously-unaddressed exposures
Saved more than $30,000 per year compared to their previous plan
That's just one example of how a cannabis risk expert can help you hone your risk strategy, better protect your business, and save you money.
---
Types of cannabis insurance coverage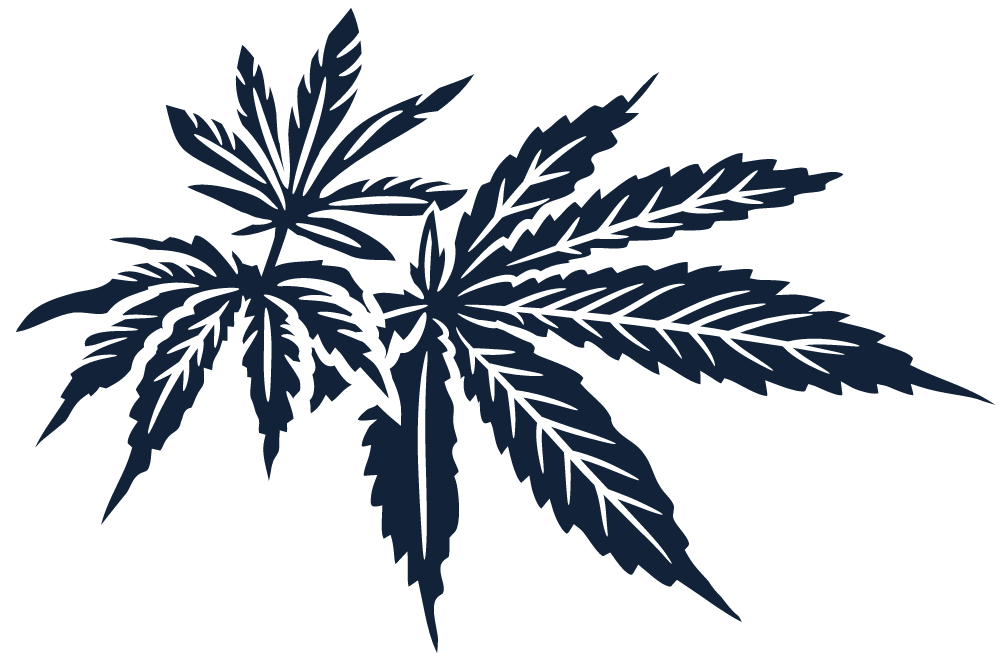 What kinds of insurance policies can help you protect your cannabis business? There are many types that could benefit you, so it's important to follow a consultative approach to understand the full scope of your exposures. Then, your agent can help identify insurance solutions to mitigate your risk.
Here are the types of insurance we often recommend for businesses in cannabis.
General liability
General liability insurance is a key policy for almost every business. It provides coverage for a variety of risks and potential legal claims related to personal injury or physical damage caused by your business.
All cannabis operations with physical locations need general liability coverage to protect them if a customer or other third party is injured on the premises.
Medical payment is coverage under your general liability policy that covers medical expenses incurred by people who are injured on your premises or as a result of your business. This coverage excludes you and your employees – they're covered under workers' comp. It pays for medical expenses regardless of whether your negligence led to the accident.
Dispensaries and other cannabis businesses that host customers on-site benefit from this type of coverage.
Product liability
Cannabis cultivators, manufacturers, distributors, and retailers also face product liability risk. Product liability insurance protects your business against product-related lawsuits and claims that your products caused harm. For cannabis businesses, this could include contamination, adverse reactions, and mislabeling. Your policy provides coverage for legal expenses and other financial losses resulting from these claims.
In most industries, product liability coverage is included in the general liability policy. In the cannabis industry, product liability is excluded from GL and a separate, product liability policy must be purchased.
If you must recall a product, product liability is a lifesaver. Product recall coverage is a feature of your product liability policy. It covers the costs associated with replacing the affected products and legal costs. It can also help with crisis management and customer notification.
Workers' compensation
Workers' compensation insurance provides a safety net for workers who are injured or become ill on the job. It's required by state law for most businesses. It covers medical bills, lost wages, rehabilitation, and other financial benefits for your workers.
Cannabis operations that are physically demanding or expose employees to hazardous materials can put employees at a heightened risk of a work-related injury. For example, employees at cultivation or processing facilities may be exposed to pesticides or repetitive trimming motion causing carpal tunnel syndrome.
Commercial property insurance
Any business that owns or leases property should strongly consider commercial property insurance. This policy covers buildings you own, equipment, other physical assets, and inventory. If you're a tenant with a triple-net lease, your building is also covered.
Property insurance helps cover the cost of repairing or replacing business personal property like equipment, fixtures, and inventory essential to your operations. Cannabis cultivators, distributors, manufacturers, and dispensaries often own specialized equipment and valuable inventory – making property insurance vital.
Your property insurance policy can also include business income and extra expense coverage. This coverage includes lost profits and expenses to keep your business running when you must shut down temporarily due to an unexpected event like a fire or natural disaster.
Crime insurance
The cannabis industry is still largely cash-based due to federal banking restrictions, so it's more susceptible to crimes like theft than other industries.
Crime insurance is essential coverage that protects your business from losses resulting from theft, fraud, employee dishonesty, product diversion, counterfeiting, and more.
Cyber insurance
Cyber insurance covers losses caused by a security failure or data breach. It's beneficial for any business handling customer data. It can cover expenses like credit monitoring, public relations, legal fees, and regulatory fines.
Because nearly every business is exposed to cyber risk, we recommend cyber insurance for any business that uses technology to conduct business or store sensitive information.
Employment practices liability insurance
EPL insurance covers employee claims of wrongful employment practices like discrimination, harassment, or improper hiring. It helps cover the costs of legal defense, settlements, and judgments.
We often recommend EPL insurance for businesses with larger numbers of employees, but any company with employees could be exposed to the risk of employment-related claims.
Hired and non-owned auto insurance (HNOA)
If your employees use their own vehicles for business, their personal auto policies might not cover accidents on the job. You'll need an HNOA policy to cover vehicles used for, but not owned by your business. Some examples:
Employees' personal vehicle
Vehicles that are leased, rented, or borrowed
We recommend HNOA coverage for businesses using employees' personal vehicles or rented vehicles.
Professional liability (E&O)
Professional liability insurance, or errors and omissions insurance, defends your business against claims of harm caused by your mistakes or negligence while providing professional services. It covers the cost of:
Legal defense
Settlements
Judgments
We recommend professional liability for testing facilities, consultants, and other cannabis businesses providing professional services.
Crop insurance
Crop insurance is critical for cannabis growing operations. Since cannabis is still classified as a Schedule I controlled substance under federal law, traditional crop insurance policies won't cover these operations, but specialized policies can cover cannabis.
These policies cover cannabis plants from seed to sale – not just while they're growing. All living plant material, including seeds, immature seedlings, and flowering plants, are covered.
What's covered by crop insurance for cultivation businesses? The policy covers losses due to fire, windstorms, theft, vandalism, natural disasters, and other events that impact your ability to harvest and sell your cannabis crop.
Builder's risk
Builder's risk insurance covers buildings while they're under construction or renovation. Also called "course of construction" insurance, it protects structures, materials, and equipment against losses due to fire, theft, vandalism, and weather.
Because cannabis businesses often require specialized facilities, it's common to have new construction or renovation projects underway. Everyone with a financial interest in your construction project should be listed on your builder's risk policy.
Commercial auto
If your employees drive a vehicle for business purposes, you need commercial auto insurance. Depending on the coverage you choose, it can cover any vehicle from those your business owns to personal vehicles used for business purposes.
In case of an accident, commercial auto covers the cost of repairs to damaged vehicles and property, medical bills, and legal expenses if your business is sued. It's a crucial policy for cannabis distributors and dispensaries with delivery services.
Cargo insurance
Inland Marine covers the replacement costs if your products or equipment are lost, damaged, or stolen during transport. Cargo coverage is a specific type of inland marine policy that protects goods and merchandise.
How might your cannabis products be damaged? Car accidents, refrigeration equipment failure, smoke or fire, and vehicle theft are all scenarios typically covered by inland marine.
We recommend cargo coverage for distributors and transporters, dispensaries with cannabis delivery services, and other businesses transporting cannabis products.
Directors & officers (D&O)
D&O insurance covers the personal liability of your company's directors and officers. It covers claims made against them for management errors like breaches of fiduciary duty or lack of corporate governance. This policy helps protect both your company and your officers from lawsuits.
Any business that has directors or officers can use D&O insurance to protect their personal assets.
Building ordinance or law
Cannabis businesses occupying older buildings should consider building ordinance insurance. This policy helps cover the increased costs of bringing your building up to current building codes after a covered loss, like a fire or windstorm.
To make sure your business is compliant, it's a good idea to have a building ordinance policy because there are specific guidelines for different cannabis-related facilities.
Protect your cannabis business and thrive with integrated risk management
Insurance alone is not enough to protect the business you've worked hard to build. Managing risk is the practice of identifying and addressing your business' financial threats and sources of operational disruption. Once a strategic risk management plan has been deployed, the remaining risks are transferred to the insurance company by purchasing the appropriate policy.
When it comes to risk, cannabis businesses face unique challenges. We're right there with you – we work in the cannabis industry too. We just happen to be on the risk management side.
We'll help you decide which cannabis insurance products you need and get you the most value from your policies. Then, our team of experts will develop an integrated risk management plan with you – giving you the power to make the best decisions for your business.