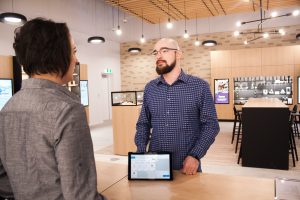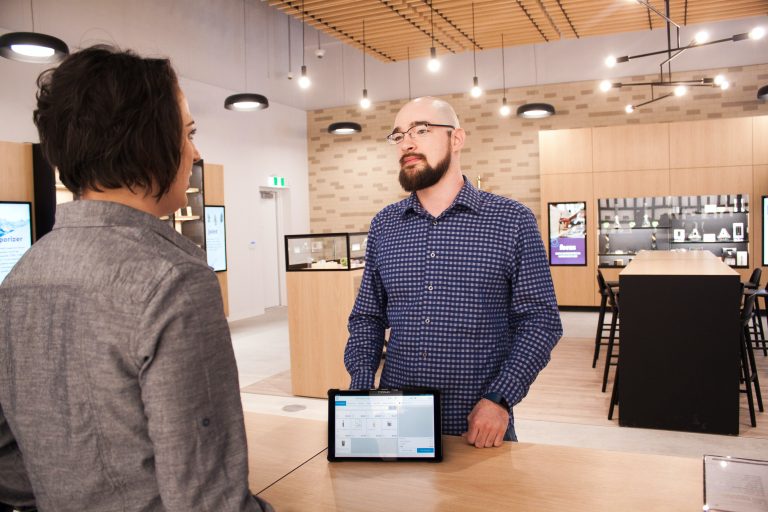 Regarding successful commercial cannabis company — property insurance is an integral piece of the puzzle.
However, legal considerations surrounding insurance for cannabis companies are incredibly nuanced and cumbersome due to state and federal regulations. Furthermore, the many types of property insurance within the scope of cannabis operations are extensive.
Whether you're a facility owner or a tenant, property insurance is vital for your cannabis-based business to thrive. Soon, you'll learn how property insurance doubles as a risk management program and who to trust with in-depth property insurance for cannabis operators.
Why You Need Property Insurance as a Cannabis Operator
As with any business, property insurance guards the value of a structure and its contents.
From theft to natural disasters, property insurance is necessary whether you're a tenant or owner. However, the stakes are raised when you operate a cannabis-based business.
As a cannabis operator, there isn't a one-size-fits-all insurance type. Instead, cannabis operators require various property insurance policies based on their location within the cannabis supply chain.
For example, the property insurance policy for a cannabis distributor is different from that of a dispensary owner.
As you can see, property insurance becomes a headache if you don't apply for the correct property insurance, let alone choose the right insurance and risk management team.
Ultimately, not being fully covered can be the difference between success and outright failure.
Understanding Cannabis Industry Property to Make the Right Choice
Insured property in the cannabis industry covers a broad range of items.
Depending on your company's niche within the cannabis industry, the property you wish to insure may differ from other cannabis operators. When speaking to insurance and risk management specialists, you must disclose your cannabis operations type.
From cultivation facilities to transportation services, finding the right insurance policy begins with understanding the different types of property that must be insured.
Below, we'll briefly discuss different types of cannabis industry property.
The exterior and interior building
Cultivation equipment
Crop
Manufacturing and processing equipment
Packaging equipment
Cargo in transit
Business income (business interruption)
Inventory
Furniture
And more
As you can see, many items require coverage while operating a cannabis business.
The Nuances Within Cannabis Operation Insurance
Now that you understand why you need coverage and the different types of insured property let's discuss the fine print when it comes to insuring cannabis-based operations.
By understanding the nuances within cannabis operation insurance, you'll steer clear of any surprises down the road.
Proper Valuation
With so many moving parts within a cannabis operation, everything that must be insured must be appropriately valued.
The primary reason to gain proper valuation is to leverage an optimal layer of coverage. If the property is undervalued, operators run the risk of not being fully covered in the event of a problem.
Whether with peril coverage policy or an all-risk coverage policy, the proper valuation must be understood by both parties. As long as the operator understands how the insurance provider is valuing the property — there will be less stress in the event that the insurance policy must be used.
Overall, finding an insurance and risk management team that understands proper valuation allows you to find optimized coverage.
Business Interruption
In the event that your cannabis operation is disrupted, the right insurance and risk management team will keep you covered during subsequent downtime.
For example, if your cultivation facility burns down, you'll be insured by a business income or business interruption coverage. This type of coverage reimburses lost profits or other ongoing expenses during the facility's restoration.
Examples of ongoing expenses are:
Payroll
Taxes
Loan or mortgage payments
Rent
By hiring a professional insurance and risk management carrier, you'll avoid paying out of pocket during reconstruction. As you can see, business interruption coverage is crucial to ensure your business is back to operating at full capacity with minimal expenses.
Crime Coverage
One of the most common problems within the cannabis industry is theft.
However, most theft cases are not external but, instead, internal. In other words, many theft-related cases are employee-related.
Therefore, your insurance policy should include employee dishonesty coverage. This type of coverage guards your cannabis operation from the risk of employee-driven theft, fraud, and embezzlement.
Additionally, employee dishonesty broadly covers third-party theft, such as outright burglary. Overall crime coverage protects the value of multiple facets of a cannabis operation, such as:
Inventory
Cash
Other property
Transit or Cargo Coverage
When it comes to the property in transit — you'll need a different type of insurance.
Standard property insurance covers up to a 1,000-foot radius around commercial property. Therefore, problems arise when dealing with cargo in transit and outside the 1,000-foot zone.
As such, cannabis operators (depending on your business) may require transit or cargo coverage.
Overall, transit coverage is specific to operators transporting owned property. Therefore, if your cannabis operation distributes cannabis products directly from your facility — you must choose transit coverage.
Cargo coverage is specified when a third party transports the owned property.
For example, if your cultivation and packaging facility requires a third-party cargo service to deliver your goods to a licensed dispensary —cargo or stock throughput insurance must be leveraged either by the facility operator or cargo transporter.
Protect Your Cannabis Operation With Powers Insurance and Risk Management
Whether you operate in cannabis cultivation, manufacturing, delivery, retail, distribution, or testing — you need optimized property insurance.
With so many confusing nuances within cannabis operation coverage — it's no wonder you need to hire a professional insurance and risk management team.
At Powers Insurance and Risk Management, you'll find a deep understanding of cannabis operation coverage. Powers Insurance and Risk Management carefully consider proper valuation and intentionally structure specific coverages that meet the needs of your cannabis business.
Powers Insurance and Risk Management consider everything from risk tolerance to cash reserves and more when providing your cannabis operation with a fully optimized insurance program.