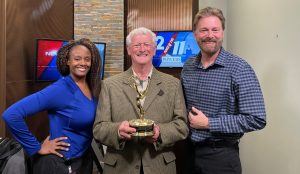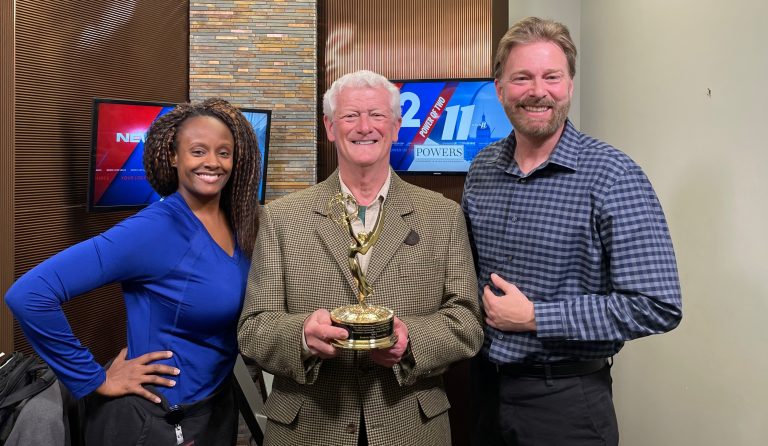 Since July 2017, Powers Insurance and Risk Management has partnered with KPLR and KTVI to provide live weather cameras during newscasts and a broadcast and editing space for news crews.
The partnership has brought St. Louis viewers live looks of the West St. Louis area during severe weather events as well as beautiful vistas of the city throughout the day. The Powers Insurance bureau has been a state-of-the-art location for news crews during breaking news and a respite from the elements when needed. During that time, several familiar faces on-air as well as photojournalists and editors have stopped in and out of the bureau to assist in their daily news gathering and dissemination of stories to the public.
During the pandemic, the Powers Insurance Bureau was a key partner in keeping viewers informed during the ever-changing Covid-19 spread along with its variants worldwide.
Amidst worldwide quarantining, the partnership between KPLR/KTVI and Powers Insurance and Risk Management remained strong, and the news bureau remained open. This cooperation during a difficult and challenging time for all, allowed viewers to stay informed through dependable journalism and trusted voices in news.
Throughout this time, multi award winning journalists, Kimberly Young and Patrick Clark worked occasionally, between news of the day stories, on their original series "Presidential Libraries, Museums and More."
The series, created and hosted by Patrick Clark takes viewers on an American road trip across the country and through history, along with the events unfolding in our modern times. With photojournalist Brian Ledford the three have been nominated for five years running for Midwest Regional EMMY awards, winning EMMYS, and accolades for their work.
Most recently, the trio won their third EMMY Award in the Politics/Government Long Form Category, with some of their research, writing and editing originating from the Powers Insurance Bureau. At a time when travel was difficult during the pandemic, the group used ingenuity and creativity to provide valuable content that informs, educates, and entertains viewers.
This continued alliance between KPLR/KTVI and Powers Insurance and Risk Management at 6825 Clayton Avenue, Saint Louis, MO 63139 is one that all parties are proud of and congratulated for a partnership that once began on a vacant plot of land with a simple handshake. That's how business is done, and success created.