Every minute of every day, things need to get from point A to point B. Couriers play a vital role in our society by bridging the gap between businesses and companies. After all, behind every thriving business is a delivery partner who helped make it happen.
It's a rewarding career – but with reward comes risk. With the right insurance and risk management plan, you can protect your business, employees, and customers.
In this guide, we'll cover:
---
Who needs courier insurance?
Courier insurance is essential for individuals or businesses providing delivery services. This includes:
Independent, freelance, or self-employed couriers
Small to large courier companies with employed or contracted drivers
Retailers and other businesses delivering goods to customers
Why do couriers need insurance?
Couriers need insurance to protect them from financial, legal, and reputational risks.
Businesses face a variety of risks in the carrier and delivery industry. One of the biggest: vehicle accidents.
An incident on the road can cause significant damage to the load being transported, injure your driver, and pose potential liability for injuries or property damage to third parties.
Other risks couriers face include:
Theft and loss
Employee injuries
Vehicle and equipment breakdowns
Insurance coverage can help you safeguard your assets and mitigate potential liabilities.
---
What kind of insurance do couriers need?
There are many types of insurance that could benefit your business. That's why it's important to follow a consultative approach to understand the full scope of your exposures. Then, your agent can help identify insurance solutions to mitigate your risk.
The policies we typically recommend for couriers are:
Let's explore each policy and when your business might need it.
Required insurance for couriers
Legal requirements are dictated by your state's Department of Insurance and Department of Transportation. Thus, the coverage required for your business depends on which state(s) you operate in.
Your insurance agent can help you identify the specific requirements for your business.
General liability insurance
General liability insurance covers claims that your business caused third-party injury or property damage. It helps protect your company from financial losses due to lawsuits or other legal claims stemming from your operations such as a trip and fall, illness, or even personal injury.
When we recommend general liability
Some states require certain types of businesses to carry general liability coverage. Even if not required, GL provides fundamental protection for your business. We recommend it for every business that interacts with the public or customers.
Workers' compensation insurance
In most states, businesses with a certain number of employees must carry workers' compensation. Workers' comp covers medical bills and lost wages for employees who are injured or become ill on the job.
When we recommend workers' comp
This no-fault insurance policy protects you and your employees from the financial impact of workplace injuries. Each state has different workers' comp requirements, but we recommend it for most businesses with employees.
Commercial auto with HNOA endorsement
Commercial auto insurance covers vehicles used for business purposes. In most states, it's required for commercial and personal vehicles. In case of an accident, it helps cover the cost of:
Repairs to your vehicle
Medical costs
Damage to property
Legal expenses if someone sues you
If your employees use their own vehicles for business or deliveries, their personal auto policies might not cover accidents on the job – or may not sufficiently cover your business. A hired and non-owned auto (HNOA) endorsement covers your business for liability-related claims stemming from the use of vehicles not owned by your business.
When we recommend commercial auto and HNOA
We recommend commercial auto for businesses that use vehicles for business purposes, such as deliveries. If employees are using personal vehicles for business, we also recommend the HNOA endorsement.
Essential insurance policies for couriers
These policies are likely not required, but we consider them essential coverage for couriers.
Business interruption insurance
Business interruption coverage, also called business income insurance, protects businesses against financial losses due to unexpected interruptions to their operations. It typically covers:
Lost profit
Payroll
Rent or mortgage payments
Utilities
Ongoing business expenses
Examples of covered interruptions include natural disasters, power outages, and unforeseen equipment failures.
When we recommend business interruption insurance
We recommend business interruption coverage for any business owner who wants to mitigate the risk of disruptions caused by unexpected events.
Commercial property insurance
Commercial property insurance protects your building and physical property from events like:
Fire
Theft
Vandalism
Hail, windstorms, lightning
Natural disasters
It covers financial losses from property damage, lost income, and other expenses while recovering.
When we recommend commercial property
We recommend commercial property coverage for most businesses that own or rent property, including buildings, equipment, inventory, and supplies.
Equipment breakdown coverage
Equipment breakdown is an endorsement that can be added to your commercial property policy. It covers unexpected mechanical or electrical failures of your essential equipment. It covers:
Repair or replacement costs for damaged equipment
Losses from business interruption due to breakdown
Spoilage or contamination due to equipment breakdown
When we recommend equipment breakdown coverage
We recommend an equipment breakdown endorsement for any business that relies on expensive and highly-specialized equipment.
Inland marine insurance
Inland Marine helps cover the replacement costs if your products or equipment are lost, damaged, or stolen during transport.
When we recommend inland marine
We recommend inland marine for any business that regularly transports equipment and supplies.
---
How much does courier insurance cost?
Insurance companies calculate your premiums using several factors:
Business size and revenue
Location
Claims history
Coverage limits
Because insurance costs can vary, it's important to work with a risk manager to find the best solution for your business. Businesses with complex risk profiles will find the most value from partnering with an independent agent that will help them proactively manage risk for long-term success. Learn more about the benefits of integrated risk management.
Do couriers need surety bonds?
Like insurance, surety bond requirements depend upon your state's legislation. Bonds could be required in a variety of situations, but here are the two most common types of bonds for couriers:
Performance bonds for government contracts
License and permit bonds
A bond is a three-party contract between you (the principal), the requiring party (the obligee), and the surety provider. If you fail to perform according to the contract terms, the surety will step in to fulfill your obligation. You will remain liable and will have to repay the surety provider.
What are performance bonds?
If you're bidding for government contracts, you may be required to obtain a performance bond. These bonds guarantee that you will complete the contract in accordance with the agreed-upon terms. If you fail to fulfill your obligation, the bond will provide compensation to the government entity or client.
What are license and permit bonds?
Some jurisdictions require couriers to obtain licenses and permit bonds as part of the regulatory process. These bonds ensure that you comply with the laws and regulations governing your business license. They provide financial protection to the regulatory body and any customers who suffer losses due to non-compliance.
---
Risk management for couriers: 4 common risks
1. Vehicle accidents
Motor vehicle accidents are the leading cause of work-related deaths in the U.S. If your employees drive a vehicle for work, they face significant risk every time they get behind the wheel. An MVA can cause serious injuries, property damage, and liability for third parties.
To reduce your MVA-related risk:
Provide safe driver training to every employee and contractor
Monitor driver behavior with telematics technology
Carry adequate commercial auto insurance and HNOA if needed
2. Theft and loss
Good you're responsible for transporting could be stolen, damaged, or destroyed during transit or while temporarily stored.
To minimize your risk of theft and loss:
3. Employee injuries
A serious employee injury can cost a business hundreds of thousands of dollars, impact operations, and lower employee morale. Even if a driver is a contractor, you can still be liable for on-the-job injuries under certain circumstances.
To mitigate the risk associated with workplace injuries:
4. Vehicle and equipment breakdowns
Mechanical failures and breakdowns can disrupt delivery schedules, resulting in delays, inefficiencies, and unhappy customers.
To reduce the likelihood and impact of breakdowns:
Perform maintenance and thorough inspections on a rigorous schedule
Maintain a fleet of backup vehicles and crucial spare equipment
Get equipment breakdown insurance for financial peace of mind
---
Choosing a risk partner that understands your courier business
To protect the business you've worked hard to build, insurance alone is not enough. It's crucial to identify the most critical threats and make strategic decisions that will allow you to grow your business without disruption.
When it comes to risk, couriers face unique challenges. We're right there with you – we work in the transport industry too. We just happen to be on the risk management side.
When you partner with POWERS, we're more than your insurance agency. We're a true business partner invested in your success. Our philosophy combines: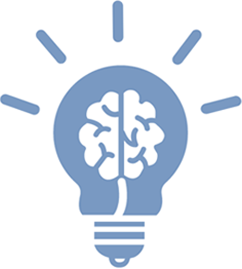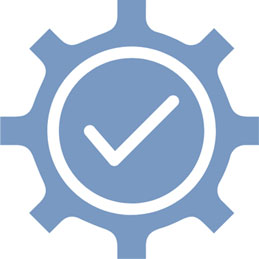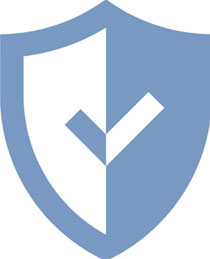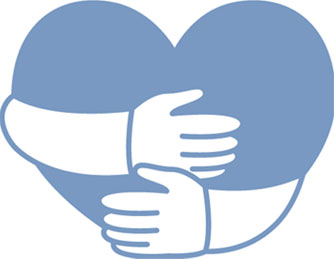 We put programs in place to help you execute your business plans. It's all about empowering you to mitigate risk and grow your business. That's the POWERS Promise.