Mood lighting, boisterous laughter, and bustling servers gliding to and from the kitchen. In one corner, a group sings 'Happy Birthday.'
Restaurants are the timeless epicenter of celebrations, connections, and of course, delicious food. As a restaurateur, you create these experiences.
It's a rewarding career – but with reward comes risk. With the right insurance and risk management plan, you can protect your business, employees, and customers.
In this guide, we'll cover:
---
Who needs restaurant insurance?
Restaurant insurance provides essential coverage for anyone who owns or operates a restaurant, whether it's a small local eater or a high-end dining establishment. This includes:
Restaurants
Diners
Taverns
Franchisees and chain owners
Fine dining proprietors
Cafes and coffee shops
Food trucks, caterers, and mobile operations
Why do restaurants need insurance?
Restaurant owners need insurance to protect them from financial, legal, and reputational risks.
Businesses face a variety of risks in the restaurant industry. One of the biggest: property damage.
Hosting hundreds of patrons at a time can lead to costly liability and property damage losses. Guests and events like fire, severe storms, and flooding are significant risks for restaurants.
Other risks in the restaurant industry include:
Foodborne illness and contamination
Business interruption
Liquor liability
Insurance coverage can help you safeguard your assets and mitigate potential liabilities.
---
What kind of insurance do restaurants need?
There are many types of insurance that could benefit your business. That's why it's important to follow a consultative approach to understand the full scope of your exposures. Then, your agent can help identify insurance solutions to mitigate your risk.
The policies we typically recommend for restaurants are:
Let's explore each policy and when your business might need it.
Required insurance for restaurants
Legal insurance requirements are determined by your state's Department of Insurance, health regulatory agency, and lease contracts. Thus, the coverage required for your business depends on which state(s) you operate in and your contractual obligations.
Your insurance agent can help you identify the specific requirements for your business.
General liability insurance
General liability insurance covers claims that your business caused third-party injury or property damage. It helps protect your company from financial losses due to lawsuits or other legal claims stemming from your operations such as a trip and fall, illness, or even personal injury.
When we recommend general liability
Some states require certain types of businesses to carry general liability coverage. Even if not required, GL provides fundamental protection for your business. We recommend it for every business that interacts with the public or customers.
Workers' compensation insurance
In most states, businesses with a certain number of employees must carry workers' compensation. Workers' comp covers medical bills and lost wages for employees who are injured or become ill on the job.
When we recommend workers' comp
This no-fault insurance policy protects you and your employees from the financial impact of workplace injuries. Each state has different workers' comp requirements, but we recommend it for most businesses with employees.
Liquor liability insurance
Liquor liability insurance protects you from legal claims and financial losses arising from alcohol-related incidents. This essential coverage is required by many states and commercial leases.
It typically covers:
Legal defense costs
Settlements
Judgments
When we recommend liquor liability
In most states, a liquor license and liquor liability insurance are legally required if you serve alcohol to be consumed on the premises.
Even if your business's primary purpose is not serving alcohol, if you serve it at special events, you should consider liquor liability coverage.
Essential insurance policies for restaurants
These policies are likely not required, but we consider them essential coverage for restaurants.
Business interruption insurance
Business interruption coverage, also called business income insurance, protects businesses against financial losses due to unexpected interruptions to their operations. It typically covers:
Lost profit
Payroll
Rent or mortgage payments
Utilities
Ongoing business expenses
Examples of covered interruptions include natural disasters, power outages, and unforeseen equipment failures.
When we recommend business interruption insurance
We recommend business interruption coverage for any business owner who wants to mitigate the risk of disruptions caused by unexpected events.
Commercial auto with HNOA endorsement
Commercial auto insurance covers vehicles used for business purposes. In most states, it's required for commercial and personal vehicles. In case of an accident, it helps cover the cost of:
Repairs to your vehicle
Medical costs
Damage to property
Legal expenses if someone sues you
If your employees use their own vehicles for business or deliveries, their personal auto policies might not cover accidents on the job – or may not sufficiently cover your business. A hired and non-owned auto (HNOA) endorsement covers your business for liability-related claims stemming from the use of vehicles not owned by your business.
When we recommend commercial auto and HNOA
We recommend commercial auto for businesses that use vehicles for business purposes, such as deliveries. If employees are using personal vehicles for business, we also recommend the HNOA endorsement.
Commercial property insurance
Commercial property insurance protects your building and physical property from events like:
Fire
Theft
Vandalism
Hail, windstorm, lightning
Natural disasters
It covers financial losses from property damage, lost income, and other expenses while recovering.
When we recommend commercial property
We recommend commercial property coverage for most businesses that own or rent property, including buildings, equipment, inventory, and supplies.
Crime insurance
Crime insurance covers losses caused by criminal acts like:
Theft
Robbery
Fraud
Embezzlement
These acts could be by your own employees or third parties. It covers the costs of investigations, legal defense, and judgments.
When we recommend crime insurance
We recommend crime insurance to most hospitality businesses as they're vulnerable to crimes like theft, robbery, and fraud.
Cyber insurance
Cyber insurance covers losses caused by a security failure or data breach. It's beneficial for any business handling customer data. It covers a range of expenses, like:
Credit monitoring
Public relations
Legal fees
Regulatory fines
Business interruption
Deceptive and fraudulent instruction
When we recommend cyber liability
Nearly every business is exposed to cyber risk. We recommend cyber insurance for any business that uses technology to conduct business or store sensitive information.
Employment practices liability insurance
EPL insurance covers employee claims of wrongful employment practices like discrimination, harassment, or wrongful termination. It covers:
Legal defense costs
Settlements
Judgments
When we recommend EPL
We often recommend EPL insurance for businesses with larger numbers of employees, but any company with employees faces the risk of employment-related claims.
Equipment breakdown coverage
Equipment breakdown is an endorsement that can be added to your commercial property policy. It covers unexpected mechanical or electrical failures of your essential equipment. It covers:
Repair or replacement costs for damaged equipment
Losses from business interruption due to breakdown
Spoilage or contamination due to equipment breakdown
When we recommend equipment breakdown coverage
We recommend an equipment breakdown endorsement for any business that relies on expensive and highly-specialized equipment like HVAC systems and walk-in coolers and freezers.
---
How much does restaurant insurance cost?
Insurance carriers calculate your premiums using several factors:
Business size and revenue
Location
Claims history
Coverage limits
Because insurance costs can vary, it's important to work with a risk manager to find the best solution for your business. Businesses with complex risk profiles will find the most value from partnering with an independent agent that will help them proactively manage risk for long-term success. Learn more about the benefits of integrated risk management.
Do restaurants need alcohol surety bonds?
Like insurance, surety bond requirements depend upon your state's legislation. Many states require alcohol bonds as part of the licensing process.
If you serve alcohol, you may need an alcohol bond. The best way to find out if your business needs a bond is to rely on your agent's expertise.
What are alcohol bonds?
A bond is a three-party contract between you (the principal), the requiring party (the obligee), and the surety provider. If you fail to perform according to the contract terms, the surety will step in to fulfill your obligation. You will remain liable and will have to repay the surety provider.
Alcohol bonds, also known as liquor bonds or alcohol beverage control bonds, are a form of surety bonds that guarantee compliance with the liquor laws and regulations governing your business license.
---
Managing risk in the restaurant business: 4 common risks
1. Property damage
Hosting hundreds or thousands of patrons on your property can lead to costly property damage – especially when alcohol is involved. Altercations can injure others and damage your facilities.
Events like fire, flooding, and equipment malfunction can also cause costly issues.
To reduce your risk of property damage claims:
Properly maintain all systems like fire protection, electrical, plumbing, and HVAC
Train employees on guest management and responsible alcohol service
Carry adequate commercial property insurance
2. Food product liability
Foodborne illnesses, allergic reactions, or contamination issues can harm your customers, hurt your reputation, and lead to legal claims.
To mitigate these risks:
Train staff on strict food safety protocols, including proper storage, handling, and preparation
Keep detailed records of ingredient sourcing, food temperatures, and cleaning procedures
Protect yourself with product liability insurance
3. Employee and guest injuries
Safety is crucial in the hospitality industry for both your employees and your guests.
A serious employee injury can cost a business hundreds of thousands of dollars, impact operations, and lower employee morale. And if a customer is injured on your premises, you could be held liable for medical expenses and other damages.
To mitigate the risk associated with injury liability:
4. Liquor liability
Also called "social host liability," liquor liability is the top concern for most businesses serving alcohol. If your business overserves a patron, they can pose a significant risk to your business if they injure themselves or others, drive drunk, or damage property.
To mitigate these risks:
Train staff on responsible alcohol service including recognizing intoxicated individuals, verifying IDs, and refusing service or offering non-alcoholic drinks to an overly-intoxicated person
Implement security measures like dedicated security personnel, prompt intervention when a patron shows aggression and visible surveillance systems
Carry robust liquor liability insurance coverage
---
Choosing a risk partner that understands your restaurant
To protect the business you've worked hard to build, insurance alone is not enough. It's crucial to identify the most critical threats and make strategic decisions that will allow you to grow your business without disruption.
When it comes to risk, restaurants face unique challenges. We're right there with you – we work in the food and beverage industry too. We just happen to be on the risk management side.
When you partner with POWERS, we're more than your insurance agency. We're a true business partner invested in your success. Our philosophy combines: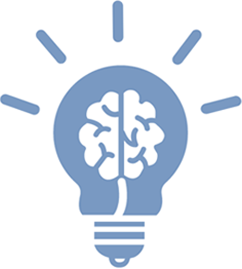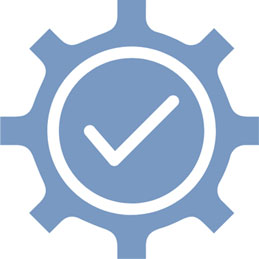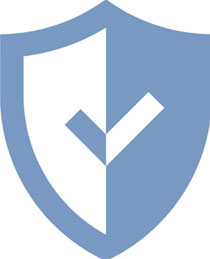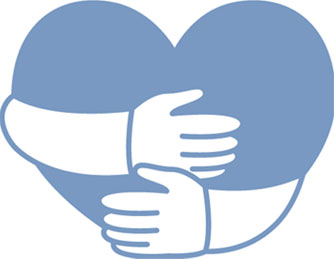 We put programs in place to help you execute your business plans. It's all about empowering you to mitigate risk and grow your business. That's the POWERS Promise.